Vous êtes ici :
Your stay in Tunisia
Medical tourism in Tunisia
Going abroad for cosmetic surgery abroad is becoming a popular option for people in the UK nowadays.
Over the past few years, Tunisia has become a major medical tourism destination, and the medical standards are equivalent to anywhere in Europe.
For several years, Tunisia has been amply proven as a health destination, medicine and wellness, thanks to the proven expertise of its doctors and its cosmetic surgeons in particular, the ultra-modern infrastructure of its hospitals and its geographical position close to Europe, Africa or the Middle East.
Agence France Presse revealed: "More and more foreigners come to be treated in Tunisia and have a medical practice equivalent to European standards. The infrastructure is good and Tunisian practitioners' competence is recognized. "
Tunisia offers several advantages to make your cosmetic surgery in the best conditions: in addition to a modern and sophisticated medical infrastructure, a very pleasant environment, and the competence of Tunisian plastic surgeons, cosmetic surgery prices abroad in Tunisia are affordable, attractive and very competitive.
Tunisia, destination for Plastic Surgery abroad
Tunisia offers cosmetic surgery procedures 40-50% cheaper than in Europe. These advantageous and attractive rates of cosmetic surgery in Tunisia are explained by the following factors:
A standard of living lower than in Europe.
A workforce cheaper than in Europe.
A very favorable exchange rate since 1 GBP is equivalent to 2.7 Tunisian Dinars.
Your cosmetic surgery abroad in Tunisia with your week convalescence at the hotel is much cheaper than the only plastic surgery procedure in Europe, with equal quality, competence and benefits.
For your cosmetic surgery abroad in Tunisia, you will be fully supported, apart from transfers Airport-Hotel-Airport. Your cosmetic stay in Tunisia will be as follows:
A stay at the clinic for your cosmetic surgery procedure.
A stay at the hotel of your choice for your convalescence.
Cosmetic surgery costs are extremely competitive compared with the UK typically around 50%, and there are regular, inexpensive flights.
And, of course, there is the fine Mediterranean climate, perfect for convalescing from your treatment.
Cosmetic surgery clinics in Tunisia
For your cosmetic surgery abroad in Tunisia, Dr Chiraz Bouzguenda practices the cosmetic surgery procedures in the best cosmetic surgery clinics in Tunisia:
El Amen La Marsa Clinic
La Soukra Clinic
Best cosmetic surgery clinics in Tunisia
Hotels for your stay in Tunisia
To have the best medical services in Tunisia, Dr Chiraz Bouzguenda has selected first-class hotels offering luxurious accommodation, facilities and beautiful surroundings and obtains for you the best deals at the best prices for your plastic cosmetic surgery abroad. Our hotels are close to our pratice and hospitals.
For your cosmetic stay in Tunisia, Dr. Bouzguenda has selected suitable hotels for your recovery in the best conditions. The selection criteria are:
Hotels with good value for money.
Hotels near the clinic and the private office of your surgeon.
For the recovery period, you especially need to rest; you will not really enjoy the hotel services.
Hotel Dar El Marsa
Hotel Phebus Gammarth 4 *
Hotel Acqua Viva Gammarth 3 *
El Mouradi Hotel Tunis Gammarth 5*
Ramada Plaza Hotel Tunis Gammarth 5*
Health Tourism in Tunisia
Medical tourism in Tunisia
The main medical tourism destinations in the world are: South America, Asia, South Africa and North Africa, including Tunisia.
There are approximately 20 million medical tourists in the world in 2015.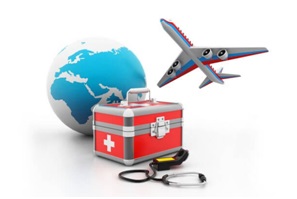 Medical Tourism in Tunisia
Tunisia, destination health of excellence
Tunisia is a country at the forefront of modernism; its borders with Europe make it a much visited place, that's why Tunisia works to be one of the most famous countries in health destination and particularly in cosmetic surgery.
Tunisia was ranked 27th in the world out the standard of health by the Davos report in 2009. Tunisia is a popular destination for medical tourism.
The excellence of its medical units, the expertise and competence of its cosmetic surgeons recognized throughout Europe and elsewhere are a major asset. The number of foreign patients who receive these benefits equivalent to those dished out in Europe continues to rise.
Tunisia has therefore proven and settled comfortably among the elites of the cosmetic surgery health destination.
Tunisia, cheap destination for cosmetic surgery
Tunisia is a very competitive cosmetic surgery destination. Plastic surgery prices are significantly cheaper than those in Europe, and these cheap prices do not affect the care quality offered.
Tunisia, popular destination for cosmetic surgery
The attractive and cheap cosmetic surgery prices abroad in Tunisia can be explained by the fact that:
Daily life is much more affordable and the wages of medical staff is lower than the European staff.
The GBP has an exchange rate Tunisian currency as very valuable to know that a 1GBP is about 2, 7 Tunisian Dinars.
medical tourism abroad