Vous êtes ici :
Face surgery
Face cosmetic surgery abroad
Face aging is a natural and unavoidable phenomenon: sagging skin and muscles of the face and neck, volume loss, loss of facial contours...
The goal of facial plastic surgery abroad is to restore the beauty of a face and the youth of his expression.
In this sense, Jean Cocteau famously said: "A flaw of the soul cannot be fixed on a face, but a face with a flaw if we can fix corrects a soul."
Face non-surgical procedures
The aging of the face involves changes of anatomical structures at three levels:
Skin aging: the skin becomes thinner, wrinkled with a grayish complexion and brown spots. To improve and correct the aging of the skin surface, aesthetic medicine offers several treatments: chemical peel, dermal fillers, botox, mesolift and PRP (Platelet Rich Plasma).
loosening of the skin and underlying tissues (muscles and fat) in the face, neck and eyelids. The cervicofacial lift and blepharoplasty are cosmetic surgery to rejuvenate the face and eyes.
The decrease in facial volumes. Bulking techniques are proposed by the filling by hyaluronic acid or fat grafting or lipofilling face.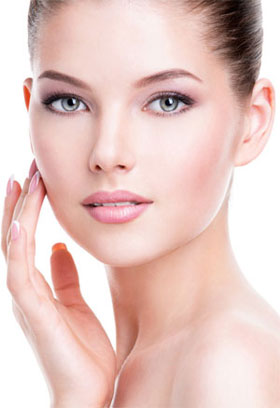 Face cosmetic surgery abroad
---
Face cosmetic surgery Tunisia
---
Face cosmetic surgery procedures
Before facial cosmetic surgery, it will carefully analyze the face, and in light of the desires and wishes of the patient, the cosmetic surgeon will provide adequate treatment for refreshing the face and achieve a harmonious and natural result.
You have a sagging skin on the face and neck: facelift, neck lift
Have wrinkled, drooping eyelids, bags under the eyes: eyelid surgery or Blepharoplasty
You have a loss of facial volume: face fat transfer or face lipofilling
You have protruding ears: otoplasty or ear pinning surgery
You have torn earlobes, split or elongated: Surgery earlobes
facial plastic surgery abroad