Cosmetic surgery vacation in Tunisia
Recovery after your cosmetic surgery in Tunisia
After your plastic surgery in Tunisia and for your convalescence, hotels have been carefully selected for the following reasons:
A good value for money
Hotels in quiet neighborhoods for your comfort.
Hotels nearby cosmetic surgery clinics.
Hotel by the sea.
For your recovering from cosmetic surgery in Tunisia, the full board (breakfast, lunch and dinner) is offered to you for the following reasons:
You are recovering and thus you need a balanced diet.
You are taking medications (analgesics, antibiotics ...) and thus you need 3 meals a day.
After cosmetic surgery, you're really on vacation and you will not really enjoy the hotel services, which is why Dr. Bouzguenda has selected the not very expensive hotels. If however, you want to choose more upscale hotels, please let us know.
Hotels' selection for your cosmetic surgery holidays in Tunisia

For your cosmetic surgery stay in Tunisia, you can select one of the following hotels according to your choice and your budget:
- El Mouradi Gammarth 5 * Hotel
Location:
The El Mouradi is situated in the northern suburbs of Tunis, and offers a magnificent sea view. The property is close to the forest of Gammarth and offers a perfect setting for nature lovers. The El Mouradi is also near "La Marsa", the most exclusive suburb of Tunis and the famous village of Sidi Bou Said and his coffee delights. For the Fans of archaeological sites Carthage is 10 minutes by car.
The hotel is particularly popular for its calm and its proximity to several popular spots with tourists and is a lovely setting for a recovery in the best conditions.
Home :
With 570 rooms including 12 junior suites, ten suites and a presidential suite, your comfort is assured. The rooms are spacious and user-friendly and offer many services such as direct phones, high speed internet connection, mini-bar, satellite TV, air conditioning and individual heating.
Catering:
Because eating well is an art, El Mouradi offers several restaurants. For supporters of Italian cuisine there is the "Narcissus", a la carte restaurant "Mimosa" you will discover the Tunisian and other international dishes, another on the beach for a summer atmosphere "Water Lily" and a buffet restaurant "The roses." A Moorish café, a nightclub and two bars will animate your evenings. Your desires will be fulfilled with a room-service 24h / 24h.
Thalasso-therapy:
To ensure your wellbeing, a thalasso-therapy center will be at your service, pampering spa guests with 130 and 30 treatment rooms, an indoor saltwater pool, steam room and two saunas.
Plastic surgery vacation abroad
- Phebus Gammarth 4 * Hotel :
Location:
With a beautiful view of the bay of Carthage, in the northern suburbs of Tunis, this hotel is located on a sandy beach in the most exclusive suburbs of Tunisia. Close to all amenities: transportation, airport, city center of the capital Tunis, surrounded by the most beautiful archeological sites of Carthage.
Home :
The hotel has 21 rooms with air conditioning, telephone and digital TV. All rooms have a private bathroom but most spacious to allow maximum comfort to the patient. Balconies open onto views of the beach or garden for a soothing atmosphere.
Restauration:
3 restaurants are available: a table d'hôte restaurant, a snack bar and a la carte restaurant serving Spanish specialties. The hotel offers guests a very quiet and comforts environment to ensure a stay in the best conditions.
Activities :
Several sports activities are also available such as bowls with a land totally equipped for this, a ground of Beach Volleyball for lovers of this sport, tennis courts beaten earth with the possibility of obtaining the material in the same hotel.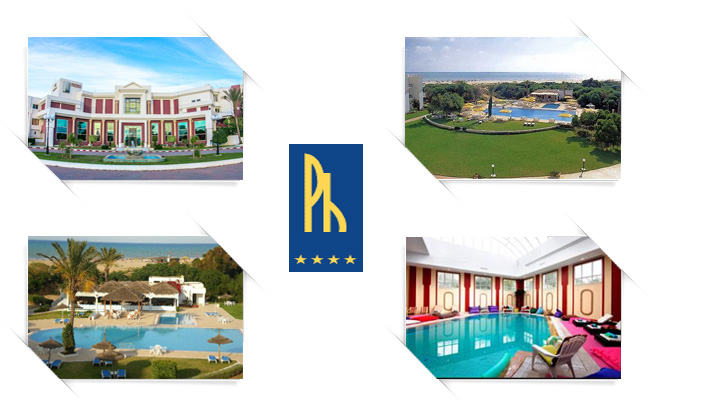 Cosmetic surgery holidays in Tunisia
cosmetic surgery holidays abroad